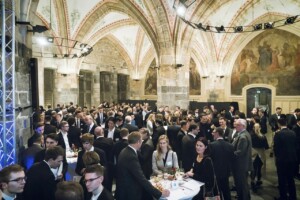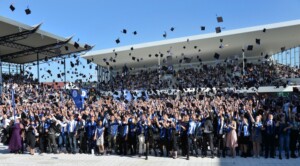 Image 1: © Daniel Zakharov
Image 2 : © Andreas Schmitter
"The whole thing is more than the sum of its parts!"
Networking has a long tradition at proRWTH e.V.: for over 100 years we exchange ideas in our support association – among students, young academics, alumni and representatives from science and business. With their know-how, ideas and activities, they create a lively platform for a successful transfer of technology and knowledge between our university, business and society.
In this network we can maintain personal contacts, exchange professional knowledge or realize joint projects. To foster this network we invite our members to events at RWTH Aachen University, e.g. the RWTH graduation festival, conferences and visits to institutes and clusters, the RWTH Gala Ball or cultural and sporting events in the city and region of Aachen.
We warmly invite you to actively participate in our proRWTH network and get in touch with our members.