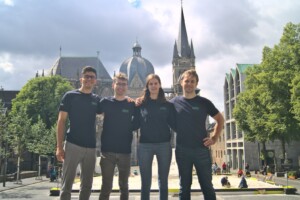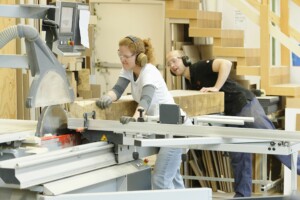 Image 1: © iGEM Team 2021
Image 2: ©  Peter Winandy
Image
 3: © Daniel Zakharov
Our commitment to our young talents
Anyone who decides to study at RWTH Aachen University can choose from a wide range of study programs with over 100 courses. These include engineering, natural sciences and geosciences as well as economics, humanities and medical subjects.
RWTH Aachen University offers an intensive learning and research in every degree program. The basic theoretical knowledge is conveyed in lectures and seminars and is deepened in a very practical way by internships, student projects and through participation in international competitions. The possibilities are diverse, the requirements are high.
Supporting and promoting our students and thus young talents and future leaders in science and business is one of the priorities of proRWTH. We invest in our future.